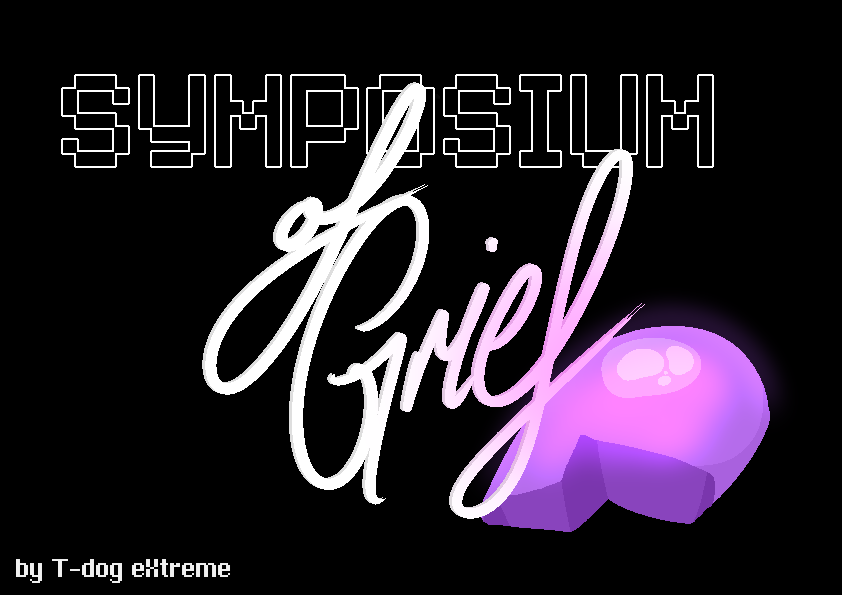 Symposium of Grief
This was definitely the strangest week. It was strange because it was the most productive. And the most relaxing? (Until the end)
Going into this project alone was terrifying, I absolutely wanted to find a programmer to just dump all the coding nonsense onto so I could plunge myself into art. But I stopped myself for a few reasons. One reason was because I wanted to work with someone who was extremely into the project, but the nature of the project didn't allow that i.e. it was based on a personal experience about grief, and that was something that was hard to get across in a public presentation. The other reason, and this is a biggie, was that I realised if I did this alone there would be a lot I would learn.
When I say learn I mean about managing myself in a large project, with one particular aspect (FUCKING C# DUMB) being my biggest hurdle. This was the week where my learning was tangible. I absolutely smashed through some massive chunks of programming, and when I had finished, it was a weird, weird moment. It was an, 'oh, shit, I just wrote a bunch of code that worked immediately,' moment. Whereas, it's usually, 'oh, shit, I think I just wrote a bit of good… nope. Errors on runtime.' Maybe there were errors on runtime, but really manageable errors where I could immediately recognise where it was that I'd typed something wrong. It's weird. I think I might be a hacker now.
I had some free time and basically programmed in a fucking dog or cat because I thought that'd be a good way to spend some free time. Hacker.*
* The pet doesn't spawn-in yet but that's not me that's the plug-in I'm using, I'm still a living legend
* GUESS WHO NOW HAS FULLY FUNCTIONING PETS IN THE GAME IT'S ME, A DAY AFTER WRITING THIS
YES YES YES YES YES YES YES YES YES YES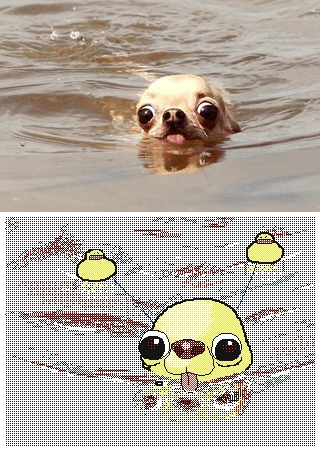 me programming my lil' heart out
I did a lot of code. I programmed all the NPCs and Friends, and did it in such a way if I want to add more branches it's pretty easy. I did it in such a way that people can't smash through all the friend dialogue immediately, they have to wait one minute before they can progress. I'm actually excited to play-test it because I was so sad last week when the first thing people did was explore and not be able to talk to anyone. Now BOOM underlying narrative is there, the story between the two hearts is uncovered a bit in dialogue between friends. Loss occurs. It's great.
Ran into a bug with the plug-in I'm using which is fantastic, thank you.
I mentioned last week that my eyes were literally burning and it made it hard to look at the code. It made it hard to understand what the code was saying. My eyes sometimes burnt, but this time the code wasn't difficult to comprehend. Also I took some breaks, that also helped-- overworking whoopsie.
What else happened?
I found out how many words I wrote. It's over 16,000 at this point, and I checked it a week ago so who knows how much it's increased. It was another weird moment seeing how much effort has been put in the game. At the beginning of the project we were all asked by our assigned mentors what we wanted the game to be, and my desire to get good marks meant I made up some lie about using it for a folio when really I wanted to use making the game as an outlet for a lot of beef I've been going through. Let me just clarify that doesn't mean I'm not taking the game seriously, to the contrary I have just totally been working my buns off on this thing. I'm into this thing, I'm sweating over it. The lie I told was more from a place of trepidation in the project, and seeing those 16,000 words.
16,000 WORDS. AND AT THIS POINT PROBABLY 20,000.
I could get a writing job with this. Like, actually. This isn't a game I made in first year where I think I'm an absolute genius because I've put in four codex entries around a map, this is actual dialogue that conveys a narrative and tone. This is great for a resume. I might have a career in writing with this? Like? This is great and I have so much more motivation for the game. When I found out how much I'd written I think my productivity just shot up, it was real good. You need to understand that with the 16,000 words, I've also written 2,000 word playtest reports and then these devlogs, I'm doing pretty good.
Also, I added all the game's music because I had some more free time. I think I'm actually procrastinating putting in the sudoku puzzle but I'm still like super motivated with the game. So all this music is in there. No puzzle, but yes music.
To Recap!
Programmed Friends & NPCs - The game is getting cool now
Learned about how cool I can be
Am SUPER HYPED ABOUT MY PROJECT AND THE WORK IVE DONE!
What's next?
fIX THE DIALOGUE
Really dig in
Finesse the quests and dialogue GET INTO IT.
Trains?
Sudoku puzzle?
Just all the kind of menial stuff in the week before mid-semester, like all the meat is there, how good?
Ps. One of my favorite animaters is k-eke and he is my absolute favourite and I've decided to use his gifs to convey my internal state. Follow him https://k-eke.tumblr.com/