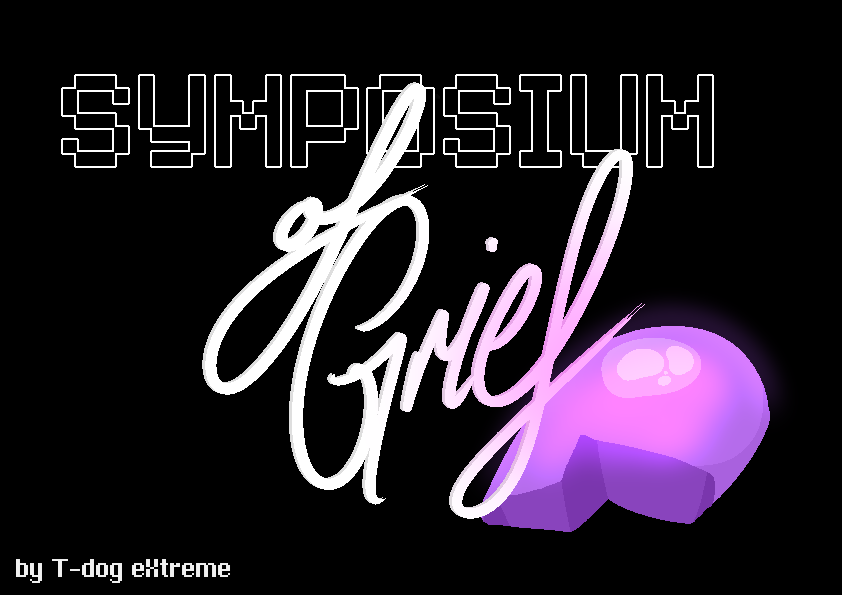 Symposium of Grief
A downloadable game for Windows
-------
'I envy anyone who can't relate to this game.'
You are a sad Ghost who has somehow ended up with half a heart, a real bummer. You need to find the other half in order to fix this mess you've probably gotten yourself in if we're being honest.
But where has your heart gone? How are you supposed to find it? How could you have lost something that was so crucial to your identity? Nerd.
These are all difficult questions that we can elect to ignore in favor on focuses on the trivial tasks that appear, because these surely will help Ghost find their heart. Right?
FORESHADOWING ALERT: Belly lint and teeth are in fact key items in the game.
-Look forward to patting DOGS!-
-------
Press
The game was featured at GCAP 2018, where hundreds of students from all over the Asian and Oceanic regions applied, and it was also displayed at ACMI in Melbourne.
Most recently, Symposium of Grief was nominated for Best Narrative Design and Best Student Game, at Melbourne's Freeplay Awards 2019.
It was presented at Casual Connect Europe 2019 in London, and was a nominee for the Indie Prize Awards.
It featured in the Gertrude Street Projection Festival 2019.
It also featured at the Indie Showcase at NZGDC 2019.
Read Joel Couture's Indie Games Plus article on the game here!

Watch Indie Bytes' Video Analysis here!
Listen to the podcast Indie Mixtapes talking about Symposium of Grief here!
Read Free Game Planet's article on the game here!
Social Media
Download
Click download now to get access to the following files:
Symposium of Grief - PC.zip
83 MB
Symposium of Grief - Mac.zip
101 MB